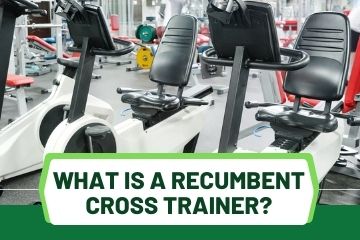 Everybody wants to look and feel good, and you know the great way to achieve that – through exercise! A good workout gets your heart pumping blood to your limbs and organs, tones up and strengthens your muscles, and helps you burn calories and unwanted fats.
Here's the good news! You can do all these with a recumbent cross trainer.
So, What Is a Recumbent Elliptical Trainer?
A recumbent elliptical cross trainer is a fitness machine that combines the features of an elliptical trainer and a recumbent bike. It provides a seated, full-body workout for people of all ages and levels of fitness, including those recovering from an injury or illness.
In this article, you'll learn all that you need to know about recumbent elliptical cross trainers, why it's good for you, and how it compares with other recumbent machines or traditional elliptical trainers.
Why So Many Names?
So far, you've already heard me call it various names – recumbent cross trainer, recumbent elliptical cross trainer, and recumbent elliptical trainer.
And that's not all – there's recumbent elliptical, recumbent stepper, and recumbent elliptical stepper, among its many other names.
With various brands competing in the market, you will hear about the 'true recumbent elliptical', which manufacturers love to use in distinguishing their products from others. Teeter FreeStep and Octane Fitness are two such machines. With more players in the fitness industry, you're bound to hear more marketing terms thrown around.
Basic Elements of a Recumbent Elliptical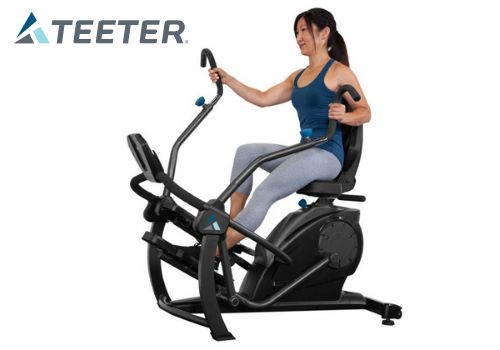 I know you find it a bit confusing, especially if you're new to these terms, but fret not. You'll never get lost again once you've understood the basic idea behind recumbent elliptical cross trainers.
First, these machines provide the user a 'recumbent' or reclined seated position, which is what makes them more comfortable to use than non-recumbent ellipticals, especially for people who need more back support and less pressure on their joints. You shouldn't mistake it with a recumbent exercise bike, although it was derived from that.
Second, you can think of a recumbent elliptical as a hybrid of sorts, combining elements from a cross trainer (aka elliptical trainer) and a recumbent exercise bike ( read my other article best ellipticals for heavy person ) . While seated, you will perform walking (or stepping), stair-climbing, or running motions in cyclical or linear paths, depending on the type and model of recumbent elliptical machine you're using. The Teeter FreeStep, for example, uses a linear stepping motion.
Third, depending on the type of recumbent elliptical cross trainer you have, you may or may not benefit from a simultaneous lower and upper body workout. More on this below.
Types of Recumbent Elliptical Cross Trainers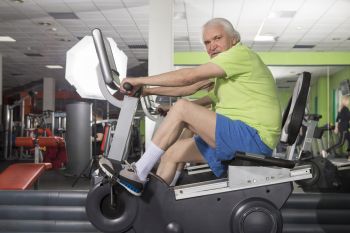 As you may have already noticed, there are many types of these ellipticals, but in this article, I'll talk about two general types. There are several other sub-types, but you will find that they are only modifications of these two. Knowing this piece of info will make your search for the best recumbent elliptical cross trainer so much easier. You'll also be able to compare apples to apples.
Combos (2-in-1 or even 3-in-1) – most ellipticals in the lower price bracket are of this type. You will actually use them at separate times, either as a traditional elliptical or recumbent exercise bike but not simultaneously. So you may only benefit from the promised total body workout if you do both lower and upper body workouts separately.
True recumbent elliptical – the basic characteristic of this cardio machine is that it works just like a traditional elliptical, only that you're sitting down. So you get the benefits of a recumbent exercise bike and elliptical in one workout. You may use the stationary handlebars (or not use them at all) to focus on working out your legs.
Another Teeter product – Teeter Power10 – works around this concept but modifies the function to that of a rowing machine. One thing that stands out about it is its multi-grip handlebars that you can either push or pull, allowing you to vary your workout by engaging different sets of muscles.
Are Recumbent Cross Trainers Good for You?
That's an easy one to answer. Of course, they are!
Recumbent cross trainers are designed to give you a full-body workout that's low impact. What does this mean for you?
It means it will engage the major muscle groups in your body without putting pressure on your knee joints (read more on what muscles does a recumbent bike work ) and back because the recumbent seat supports your weight.
Benefits of Recumbent Cross Trainers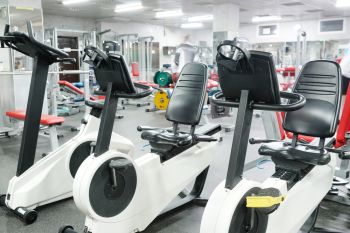 Research shows that working out on combination recumbent bikes and elliptical trainers is beneficial, making it an extremely popular choice for people who need to undergo physical therapy and rehabilitation.
What are these benefits? Let's take a look!
1. Reduced pressure on the legs and lower back
If you're recovering or rehabilitating after surgery, working out on recumbent cross trainers can help you get a total body exercise without hurting your back, knees, and joints.
Some versions even come with a variety of workout programs, where you can switch focus from your upper body to lower body, and to a full-body exercise.
2. Easy to adjust
Recumbent cross trainers are designed to be user-friendly. They should be easy to assemble, set up and personalize to your preference, and use for your workouts.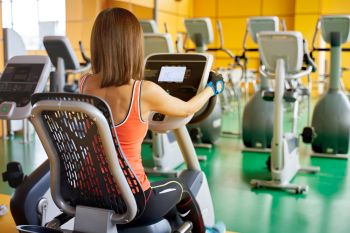 When shopping for one, make sure to read reviews. When you're in recovery and living alone, you need one that's easy to set up, use, and adjust. You need a recumbent elliptical with adjustable resistance that you can gradually increase as you regain strength.
3. Recommended by physiotherapists
Physiotherapists recommend cross-trainers as an essential rehab exercise for people who have joint and back pains. Recumbent ellipticals prevent atrophy (or muscle wastage), help rebuild muscles, and strengthen the cardiovascular system while keeping weakened areas safe from impact.
4. Space-saving
Most of the recumbent cross trainers you'll find are built with small footprint, weighing much less than your average treadmill, for sure. This makes them especially portable and compact, which are important considerations if you have limited space at home.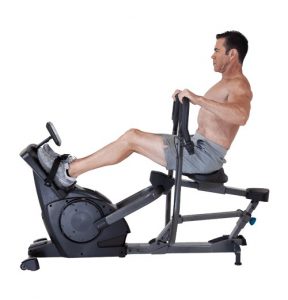 Much easier than a gym membership to keep up with, if you ask me.
5. Suitable for most people
It is suitable for most people, regardless of age and fitness level. Recumbent cross trainers provide a safe exercise if you're looking to relieve back pain and a full-body cardio if you want a more intense routine.
At the end of the day, a cross-trainer can help you not just regain mobility and strength in the short run, but also help improve your fitness level in the long term.
Which Is Better: A Recumbent Bike or an Elliptical?
Let's take both exercise machines separately before we compare them.
The Recumbent Bike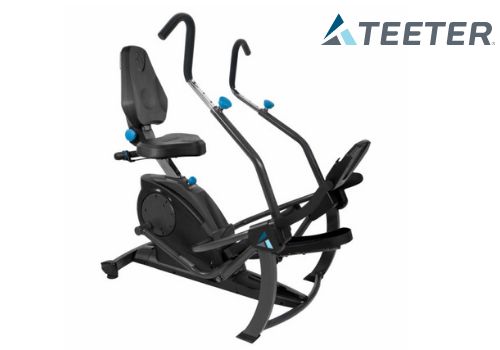 Working out on a recumbent exercise bike, where you are seated and your back isn't strained, will result in a more stable pedaling than if you used a traditional exercise bike. Recumbent bikes are great for a lower body workout and offer better weight distribution compared to regular exercise bikes.
The Elliptical
Ellipticals are low-impact exercise machines, focusing on the entire body in an intense workout. An elliptical trainer can either be a stand-up type (or traditional) or seated elliptical.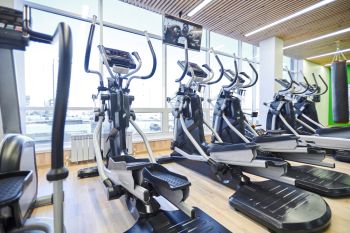 When using treadmills, you will feel your muscles making progress, much like running several miles, but your knees and joints will take the impact of your body weight with every step. Conversely, the leg movements in a recumbent elliptical are wide and comfortable stepping motions, with less impact than when you work out on treadmills.
Most ellipticals feature handlebars to engage the upper body, while a few, like Teeter Power10, work in a bidirectional path to activate different sets of muscles, contributing to a more high-intensity workout but with low impact on the joints.
Which One Wins?
The elliptical is a more popular choice, especially for older people or those looking for joint pain relief.
That doesn't mean that the recumbent bike isn't a great choice. It has its own perks for those who prefer a more traditional type of exercise or are preparing for a 5K road race.
They're both winners in that respect, and combining the benefits of both into a single cross trainer makes for a much more beneficial exercise machine.
The real winner for me is the recumbent cross trainer because this single, home-friendly machine allows me to enjoy the advantages of both. That's the reason why most people choose a recumbent elliptical like Teeter FreeStep!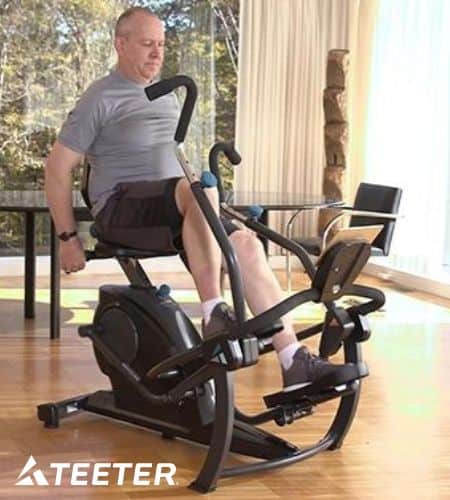 There are many affordable options for recumbent ellipticals out there, but don't forget the important elements to look for when it comes to finding the best one for your home gym.
In Conclusion
There you have it. You've got all the facts listed down. The recumbent cross trainer is an easy-to-use machine that can give you a range of benefits, from a calm exercise to keep your heart rate steady, to a full cardio workout to induce calorie burn.
While all recumbent elliptical trainers will have the same basic elements, they are not created equal. Take time to read what each type and model packs with it and see which one will work best for you. Enjoy your workouts and have a healthy, happy life!